If you are experiencing pain in your hips, knee, ankle or foot, our highly-skilled physios offer diagnosis and treatment to aid your recovery.
We have experience treating a range of conditions from osteoarthritis to muscle strains, ligament sprains or something more specific. In particular, we help you manage your recovery and get you back on your feet and doing the things you love.
Also, if you are in recovery from surgery or a fracture we will develop a personalised physiotherapy treatment plan for you so that you return to the activities you wish to do.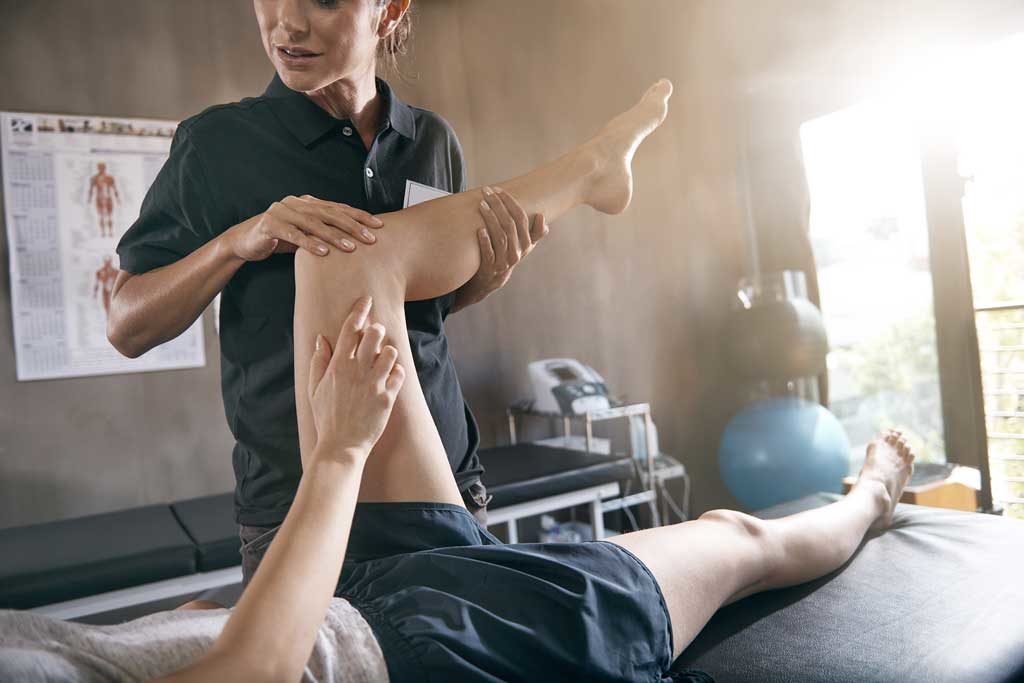 Hip injuries
Where the pelvis meets the thigh, the hip joint is one of the body's largest joints. Therefore, as a weight-bearing joint, many of the hip injuries we see include:
Hip stiffness (osteoarthritis)
Femoroacetabular impingement (FAI) / Hip Impingement
Labral tear
Gluteal tendinopathy
Hamstring tendinopathy
Sporting groin
Knee injuries
The knee joint is a heavy load-bearing joint which makes it susceptible to injuries. So from day-to-day stresses or acute sporting injuries some of the more common injuries we see are:
Patellofemoral joint syndrome (the kneecap)
Iliotibial band syndrome (ITBS)
Osteoarthritis
Meniscal injury
Patella tendinopathy
Ligament injuries including anterior cruciate (ACL), posterior cruciate (PCL), medial collateral (MCL), lateral collateral (LCL), medial patellofemoral (MPFL)
Ankle/foot injuries
The ankles and feet are formed by a complex collection of bones, ligaments and tendons. Due to this, we often see traumatic injuries to the ankles and feet such as sprains, or tendons reacting to overload. As such, some of the commonly known conditions are:
Achilles tendinopathy
Medial tibial stress syndrome
Plantar fasciitis (plantar heel pain)
Tibialis posterior tendinopathy
Fractures
Bunion deformity (hallux valgus)
Or call 07418 080 597